Love Tea collaborates with growers and small scale cooperatives around the world to fairly source organic ingredients.
Thoughtfully designed, each blend is created to ensure optimum therapeutic benefit, exceptional flavour and minimal impact on the environment.
We hope Love tea inspires you to make time to appreciate the quiet moments, take care of your health, and to share great tea with the people you love.
Love Tea was founded in Melbourne in 2006, by Naturopathy students Emma Watson and Damien Amos. Emma wanted to create beautiful products that were beneficial for customer's health. Damien was passionate about organics, and working with tea growers directly, to achieve outcomes which were better for the people involved, and the planet at large.
After experimenting with organic teas, aromatic spices and therapeutic herbs for a number of years, Emma and Damien decided to make their tea obsession a full-time project. By 2012, the range included more than 20 different teas.
Certified Organic, Entirely biodegradable from the Box to the Bag.
Wellness range
traditional blends
TEA INFUSERS
pregnancy collection
GIFT PACKS
100% Biodegradable
Hand crafted
Certified organic
FAIRLY TRADED
1% For the planet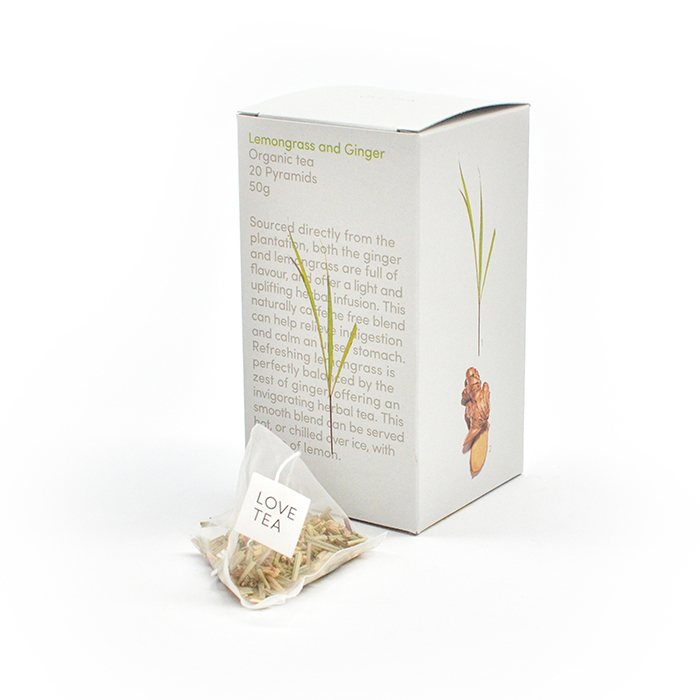 Designed for convenience each Box of Love Tea contains x20 Pyramids that can be used like a normal Tea Bag but are in fact completely biodegradable.
The material used for these bags is called "Soilon". Produced in Japan and has met all compostability standards in, Japan, North America and Europe. It looks very similar to Nylon, however how it is produced, what it is produced from and how it breaks down (biodegrades) is very different.
TEA INFUSERS
Beautifully crafted tea infusers made from premium grade stainless steel. Available in a single-serve spring loaded handle and a mug infuser that can also fit in a teapot to serve many.
An awesome way to enjoy a waste-free loose leaf cup of tea.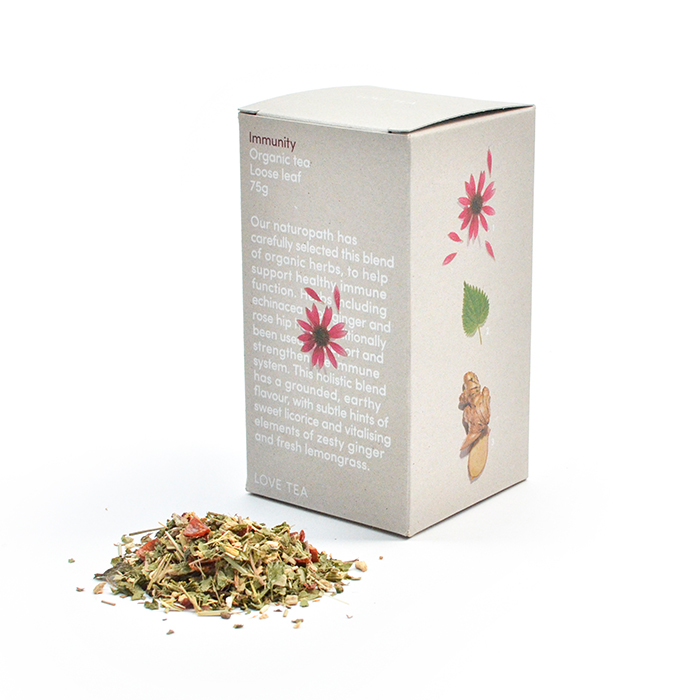 An extensive selection of hand blended loose leaf tea's, the best option for those who wish to have less packaging and enjoy the ritual of a traditionally brewed cup of tea.
Available in Wellness, Pregnancy, Traditional and Chai blends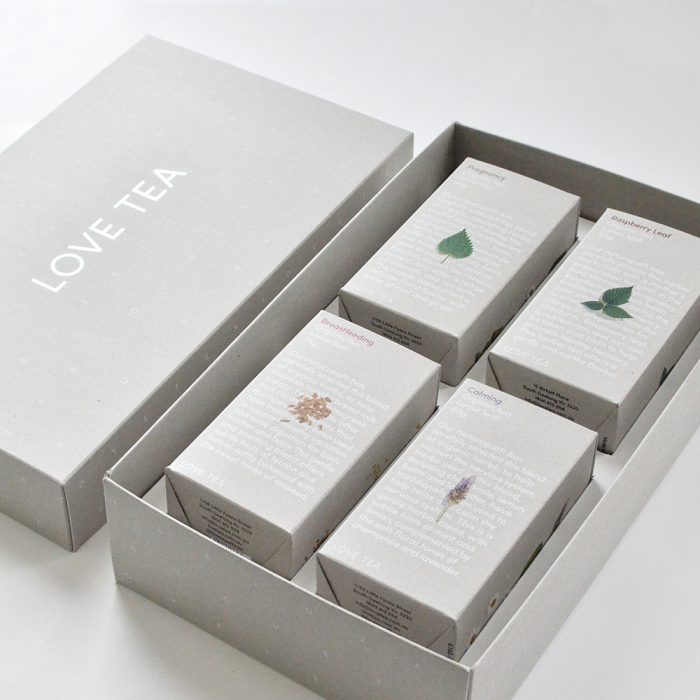 Beautifully designed gift-packs with 4 available variants each designed to cater to a different occasion
Four teas displayed carefully inside a premium silver foiled box making a beautifully presented and unique gift.
Each Love Tea gift pack comes with a unique band that can slide on and off, with space to write your own note on the back.
Wholesale Partnerships
"In the same way that we build great partnerships with our suppliers, we also aim to build great partnerships with our customers. Committing to either a supplier or customer partnership is not something we take for granted. We put time and effort into working with our selected customers, and are committed to ensuring these partnerships are mutually beneficial. It is for this reason that we intend to only partner with businesses who share our vision and our uncompromising commitment to offering great quality tea."
- Love Tea