Australia's FIRST Certified Organic Cosmeceutical Range 'Certified Organic by the Organic Food Chain'

Why wait? The secrets to dramatic natural beauty are out!
Cosima skin care is a unique range of Advanced Organic Cosmeceutical products formulated with the latest breakthroughs in Natural Skincare. Manufactured in Australia, each ingredient has been carefully selected and researched for their anti-ageing, skin enhancing properties and nutrients. Cosima don't use any fillers and each ingredient in every product has beneficial properties for your skin and body.
Cosima Skincare fights the visible signs of ageing using the highest quality natural and organic ingredients.
Cosima believe customers should pay for quality ingredients, not expensive packaging and advertising.
Natural Alternatives to Botox® in the Flawless range, providing Real Results Naturally.
Certified organic
NO Sodium Lauryl Sulphate
NO Mineral Oils
NO Petroleum
NO Artificial Fragrances
NO Artificial Colours
NO Harmful Detergents
NO Animal Derivatives
NO Parabens
NO Harmful Chemicals
NO Propylene Glycol
NOT Tested on Animals
Recyclable Packaging
What Makes cosima Unique?
Ground breaking prescription strength organic cosmeceuticals. Anti ageing skincare should be safe, effective and free of toxins .
Potent, synergistic combinations of the most advanced scientifically proven active ingredients formulated at the highest concentrations working to transform your skin at the cellular level. Improve the condition of the skin and its underlying health resulting in younger, healthier looking skin. Missing from most skin care ranges that is key for efficacy is a delivery system.
Cosima Skin care has a delivery system to promote trans-epidermal delivery of active ingredients. Studies show a significant increase in skin penetration [+ 49%].Delivery systems carry the potent active ingredients into the deeper layers of the skin, ensuring maximum anti-ageing benefits.
Clinically Proven High PERFORMANCE
high performance skin care backed by scientific proof, clinical data based on international research and testing this is performance based skin care that uncovers nature's most cutting edge and potent beauty secrets, blending them into optimal combinations and concentrations to form luxurious natural/organic skin care products that deliver dramatic results, naturally.
Active Ingredients
The range has been formulated to address all skin related problems including skin restructuring, wrinkle reduction, firming, tone, smoothing, plumping, redness, rosacea, vascular conditions, sun damage, age spots and acne. Up until now anti-aging creams have only been treating the surface of the skin which doesn't actually penetrate the Dermal-Epidermal Junction; where a lot of the damage lies.
Cosima has specifically selected ingredients that can penetrate this layer to restructure the foundation of the skin and helping reverse damage done over the years.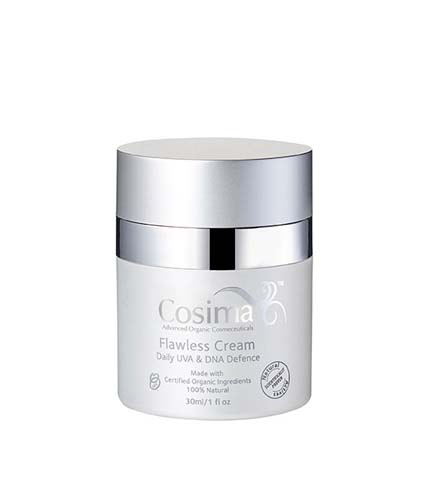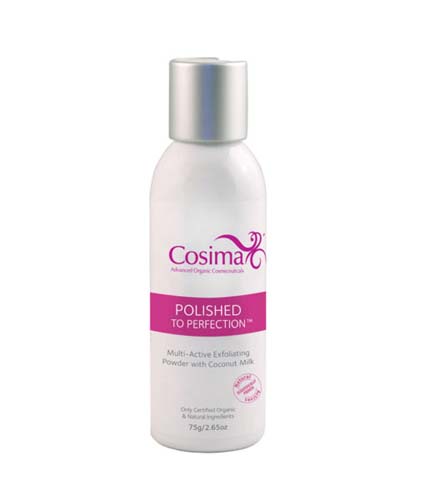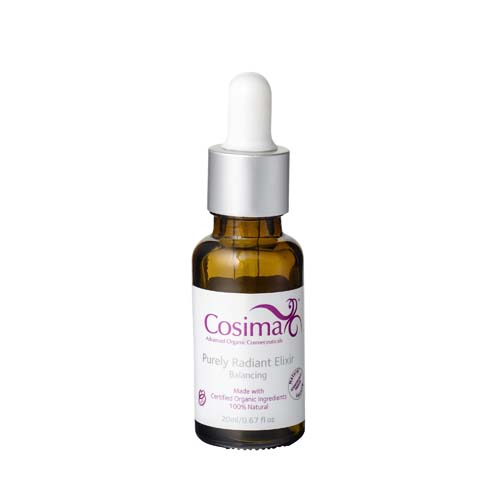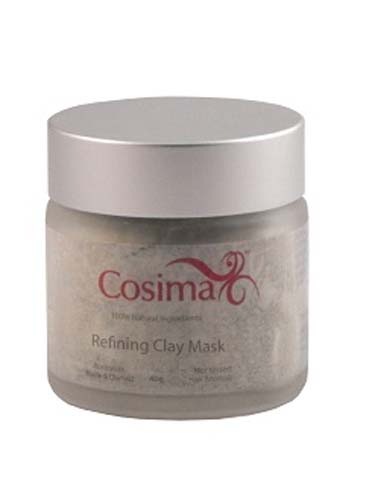 Who is Cosima Skincare for?
Cosima Skin care covers a wide range of age groups and is for anyone wanting to significantly improve their skins health and appearance using a truly chemical free results originated range. Cosima's complete formulas work on all skin types giving the skin a more radiant youthful appearance.